Become a member of Learning Forward Michigan
Join hundreds of your colleagues in professional learning!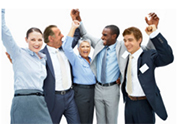 Why join?
Learning Forward Michigan is the only professional association devoted exclusively to supporting those who work in educator professional development. Members stay up to date on the latest knowledge and trends with our cutting edge publications, exclusive learning opportunities and discounts, and expanded learning networks.
Membership Plans
Annual membership is available to individuals ($55), up to five members under a team rate ($192.50), a discounted student membership ($22), or all members from a school building or organization ($440).
Membership is open to individuals and organizations interested in shaping the ever-changing landscape of education in Michigan. Members receive timely career development plan information.
Join Learning Forward Michigan today
Click below button to join the Learning Forward Michigan Affiliate today.
Join the Affiliate
Have questions? Get in touch
Member Benefits Include
Early notification of professional learning opportunities
Email updates regarding changes in policy
Newsletters with information useful to Michigan educators
Special rates for programs and activities
See how joining our parent organization, Learning Forward, can expand your learning networks, grow your knowledge base, and save you money.